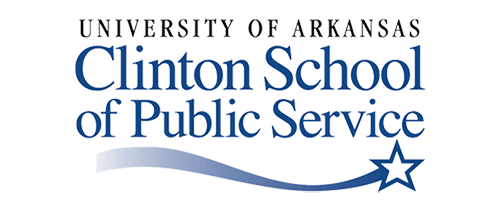 The University of Arkansas Clinton School of Public Service in Little Rock, Arkansas is the nation's first to offer a Master of Public Service (MPS) degree, giving students the knowledge and experience to further their careers in the areas of nonprofit, governmental, volunteer or private sector service. Since its opening in 2004, the Clinton School has completed over 550 field service projects throughout the United States and the world. Additionally, the school hosts a nationally-acclaimed speaker series providing students unprecedented interaction with leaders and innovators. The school is also the home to The Center on Community Philanthropy, which promotes issues and research into community-based philanthropy and its role in generating social and economic change.
"The McLarty Scholars program provides exceptional educational and professional opportunities for Clinton School students and graduates. These substantive experiences are often life changing and career making."

-James L. "Skip" Rutherford III
Dean, University of Arkansas Clinton School of Public Service
Learn more about the Clinton School of Public Service
Contact:
---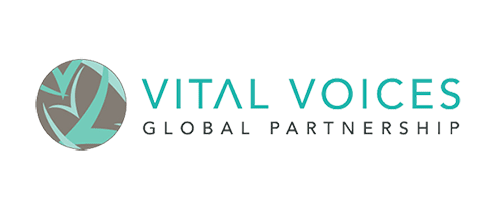 Vital Voices Global Partnership is a leading non-profit organization that identifies, invests in and brings visibility to extraordinary women around the world by unleashing their leadership potential to transform lives and accelerate peace and prosperity in their communities. The organization serves as a catalyst for female leaders to become agents of transformative change, assisting and mentoring them to take on challenges in economic development, human rights and political participation. The Vital Voices Global Leadership Network includes more than 15,000 leaders representing 181 countries, working on the greatest issues affecting our world today.
"Vital Voices is extremely lucky to have the McLarty Scholars enrich our efforts. They get the opportunity to do important and substantive work for the organization, such as partnering with our Monitoring and Evaluation team to inform and contribute to how we measure the impact of our programs and the work of our women leaders. Our McLarty Scholars become an integral part of the Vital Voices community while gaining critical skills, connections, and leadership experience."

-Alyse Nelson
President and CEO of Vital Voices Global Partnership
---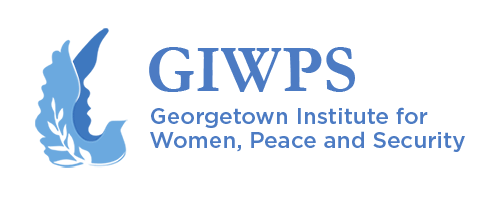 The Georgetown Institute for Women, Peace and Security (GIWPS) seeks to promote a more stable, peaceful and just world by focusing on the important role women play in preventing conflict and building peace, growing economies and addressing global threats like climate change and violent extremism. GIWPS engages in rigorous research, hosts global convenings, and advances strategic partnerships.
Housed in the Edmund A. Walsh School of Foreign Service at Georgetown University, GIWPS pioneers innovative research, training and scholarship that is evidenced-based and impactful. Using best practices and the latest technology, GIWPS shares information broadly and globally to support and inspire the next generation of leaders.
"The McLarty Scholars have enriched our work immeasurably and each of them has personally benefitted in skills development and career enhancement from their experience with us. Each has also had the opportunity to truly make a difference in contributing to a better world."

-Amb. Melanne Verveer
Executive Director, Georgetown Institute for Women, Peace and Security
Learn more about Georgetown Institute for Women, Peace and Security